With our congested living spaces and the interminable traffic jams, perhaps what can be considered true luxury these days is just a space to breathe in fresh air. Simple pleasures like a father flying a kite with his child, or a couple resting in the shade of a tree are now rare sights in these hurried, harried times.
Turning to nature for inspiration, Greenfield Development Corporation (GDC) through its subsidiary Equus Property Venture, Inc. created Zadia, a condominium community that brings the lovely outdoors of Sta. Rosa, Laguna within 3.6 hectares of prime property. The result is a generous expanse of verdant open space that represents about 80% of the entire development.
The key word here is "Greenspiration". Future residents of Zadia will enjoy living an inspired life amidst the lush greeneries. According to GDC Executive Vice President and General Manager Atty. Duane Santos, Zadia, as the first medium-rise residential community in Greenfield City, will set a new standard in terms of overall land efficiency for vertical developments in the country. "80% will be devoted to green open spaces, tree-lined roads, parks and playgrounds, parking and various amenities, which is unheard of in Metro Manila and even in Sta. Rosa."
Zadia will consist of five residential buildings clustered amid lush botanicals. The midrise development is envisioned to facilitate wellness and relaxation among its residents so they can live and thrive in an inspiring, sprawling sanctuary.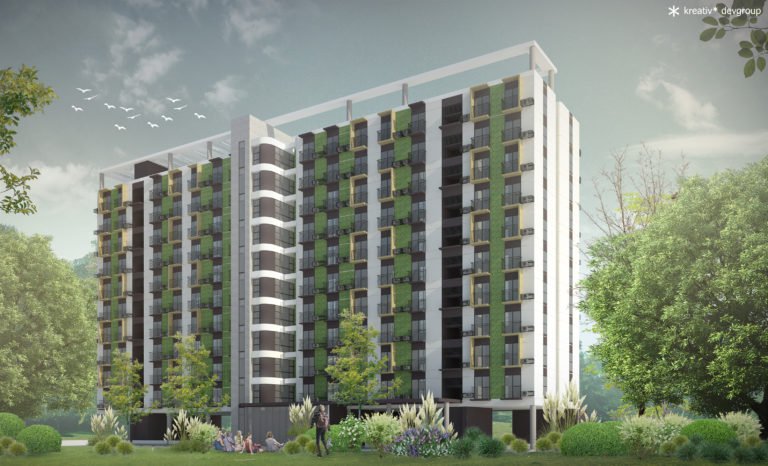 All units open up to a balcony so residents can safely soak up the surrounding garden views from their bedrooms on cool evenings and look out across the relaxing suburban landscape beyond. The development is highly amenitized with key features like a swimming pool and an indoor basketball court which are centrally located; outdoor basketball and tennis courts, a clubhouse, and pocket parks for various needs and lifestyles; and other common areas that are easily accessible. The community is close to lifestyle and civic centers and highly regarded schools being at the heart of Greenfield City, just a short drive to Tagaytay.
"The demand for condominium in Metro Manila is still strong, but we were pleasantly surprised to encounter such a high demand in Sta Rosa, as well. In just a few weeks, majority of the units in the first tower of Zadia were sold. As early as now, we are working to launch the second tower of the development to cater to those who missed out on the first building."
For as low as Php 21,652 a month, Zadia is an excellent option for young families looking for a place to grow, empty nesters and retirees who prefer to live in secure premises near lifestyle conveniences, and those looking for a rewarding investment in an area that will only continue to progress in a way that is well-planned and managed.
"Sta. Rosa has been a proven growth area for numerous real estate investments and is currently thriving with diverse developments such as subdivisions, commercial areas, industrial offices, and now midrise condominium buildings. The future of real estate is moving towards that area," he continues. "Imagine the upside if you were given a chance to buy a condo unit in Makati when it was still starting out? That is what we are currently offering in Zadia."