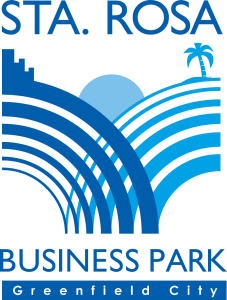 In 2004, the Sta. Rosa Business Park opened in Greenfield City and provided more space options for corporate, hospitality and academic institutions.








Sta. Rosa Business Park
The Sta. Rosa Business Park caters to commercial and institutional establishments with its mixed-use masterplan. The first phase spans 11 hectares, while the second phase adds another 9 hectares. The development offers commercial lots ideal for offices and BPO operations, schools, and potential residential condominium buildings.
Currently, the Sta. Rosa Business Park is home to convenient facilities and amenities especially beneficial to the pioneer residents of Greenfield City's residential communities. Premier hospital The Medical City has established its South Luzon branch here, along with other healthcare institutions for outpatient, laboratory and diagnostic needs such as Fortmed. In keeping with the demand for local and international transients in the industrial area is another hotel, the 120-room Paseo Premier Hotel.
The second phase of Sta. Rosa Business Park features a unique 6,000 sqm-plus linear park in keeping with Greenfield City's overall vision as "a city within a park."
Nearby Commercial Areas
Vista Mall Santa Rosa
(1.8 km – 4 mins)
Crosstown Mall
(3.9 km – 8 mins)
Schools
Laguna Bel Air Science School
(2.6 km – 6 mins)
Dominican College of Sta. Rosa
(6.9 km – 16 mins)
Laguna Northwestern College
(6.2 km – 13 mins)
Adventist University of the Philippines
(5.7 km – 11 mins)
Hospitals
China Bank- Sta. Rosa Hospitalr
(6.1 km – 13 mins)
Use of Lots
Office buildings, condominiums, hotels, hospitals, ambulatory services and other mixed-use commercial buildings
Prohibitions
Development that violates the DOUnlawful trade
Alteration of natural or existing water drainage
Front yard activities that compromises the character of the District
Alteration of existing landscape on property without the permission of the Developer
The Medical City – South Luzon
Formerly Southern Luzon Hospital and Medical Center (SLHMC)
Became a part of The Medical City Group in January 2015
Operational since 2006, offering healthcare to neighbouring communities
Future services will include cosmetic surgery, aesthetic surgery, cancer treatments and transplants
Fort Med
Provides a wide range of healthcare services that include State of the art diagnostics and treatment facilities
Envisioned as a friendly and warm environment centering on personal attention provided by their team of Doctors and Medical Experts
Paseo Premiere Hotel
104 room hotel managed and maintained by Paseo Residences, Inc.
Amenities and facilities include a Sky Lounge, function rooms, restaurants and basement parking levels.
Price List
Selling Price as of December 2017
| Block | Lot | Location | Lot Area (SQM) | Far | Price/SQM | Total Contact Price |
| --- | --- | --- | --- | --- | --- | --- |
| 3 | 3 | Inner Road | 1613 | 10 | 107,274 | 173,032,962 |
| 3 | 5 | Inner Road | 1364 | 10 | 107,274 | 146,321,736 |
| 4 | 7 | Inner Road | 1465 | 12 | 138,825 | 203,378,625 |
Price List
Disclaimer:

Prices are Inclusive of 12% VAT
Availability of Lots listed herein is on a First Come First Serve basis
Total Contract Price does not include Transfer Taxes and Miscellaneous fees.

*CAM Charge: P2.70/Sqm/Month
*subject to annual adjustments
Payment Options
Option 1: Spot Cash

Php1,000,000 Reservation Fee
Full balance payable within thirty (30) calendar days

Option 2: One (1) Year To Pay

Php1,000,000 Reservation Fee
20% Spread Equally From Months 2 To 11
Full Balance Payable On The 12th Month