It's always the perfect time to bring back the glow in the oftentimes neglected area of your home – your floors! Make your home look gorgeous , brighter and way more spacious whether it be hardwood, marble, or tile floors. If you feel you're stuck with ho-hum flooring and may be ready to spend for a floor re-do, hold your horses! All you may need may be just some buffing up.
Hardwood
Worn out hardwood floors? Don't fret. Head to the kitchen and get some vinegar and warm water. But first things first – clean the floor thoroughly and make sure to wipe off all dirt and dust. Have a bucket full of warm water and add about 1 cup of vinegar. Use this solution to mop the floors and you'll see the results instantly.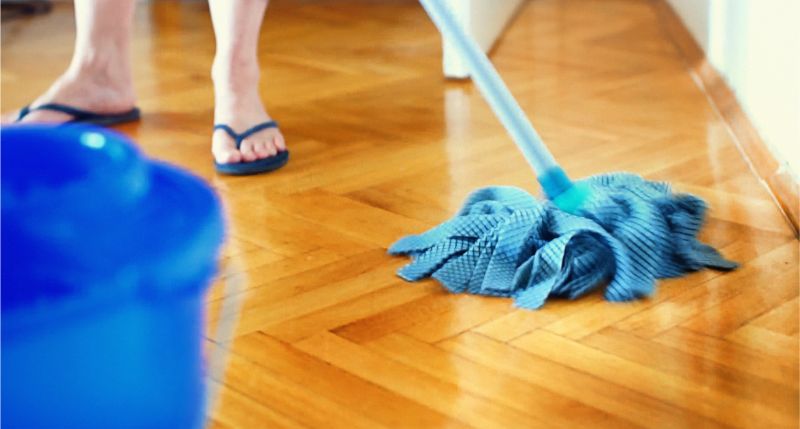 Ceramic Tiles
Becoming an ever popular option for homemakers, ceramic tile floors are known to be durable. But like any type of flooring, they need proper care and cleaning.
Vacuum away all the dirt from the surface, then mix a mild detergent with warm water for mopping. You can also try mixing lemon juice, vinegar with warm water to work wonders. Keep the grout clean by using a mild bleach solution and an old toothbrush to scrub away. It's best to to wear gloves when using these products, by the way.
Marble
Shiny and durable – marble tiles provide a longer lasting alternative to floorings. However, one must clean it carefully and regularly to prevent staining and erosion
Don't use anything acidic to clean up your marble floors. Unlike hardwood, acidic liquid like vinger, orange juice, soda, or other kinds of fruit juices will strip off the natural shine of your floors. Instead, fill up a large bucket with warm water and 1 tablespoon of dish soap. Get out your floor cleaning equipment and sweep or vacuum up any dust or debris.