Don't underestimate the power of flower!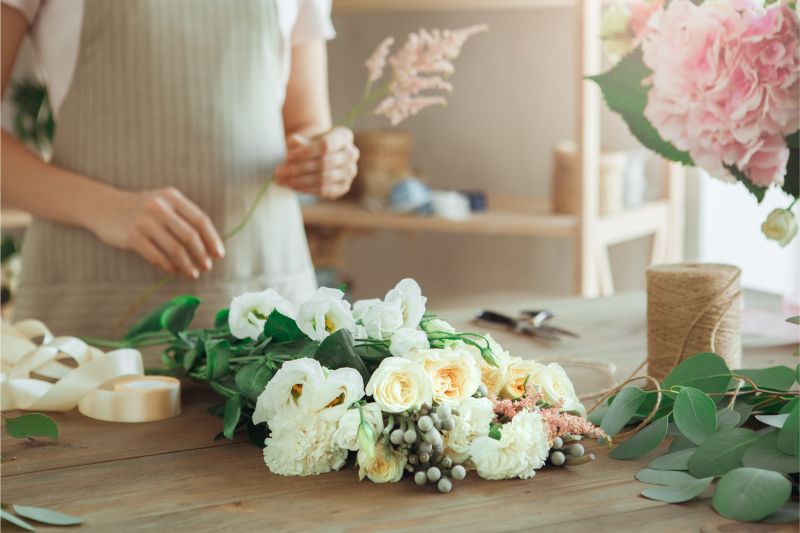 Flowers lovingly arranged in a vase may be the most underrated décor piece that your home is missing. It can bring life to any living space – whether it be your dining table, your tiled bathroom or your dresser. And with so many varieties available at the market, you can save some money and opt to do the arrangement yourself to suit your style.
We have rounded out a few tips and tricks in arranging an Instagram-worthy flower piece:
CHOOSE YOUR EMOTION
Head over to the flower shop and revel in so many choices that differ in color, fragrance, size and shape. If you're aiming for a monochromatic look, pick flowers with a similar hue and texture. If you're feeling really creative, go all out in choosing both large and small flowers in various shapes, colors and lengths. You can also go all out on fillers, like baby's breath or assorted greenry.
SHOP WHOLESALE
On a tight budget? Visit a nearby wet market and shop flowers on wholesale. They usually have a wide selection at very reasonable prices.
GO VASE-CREATIVE
If you want to, you can use creative recycled containers. Floral arrangements doesn't always need to go in a vase. Consider also vintage water pitchers, your grandmother's home items, mason jars – anything! Make sure it's clean though to keep bacteria at bay.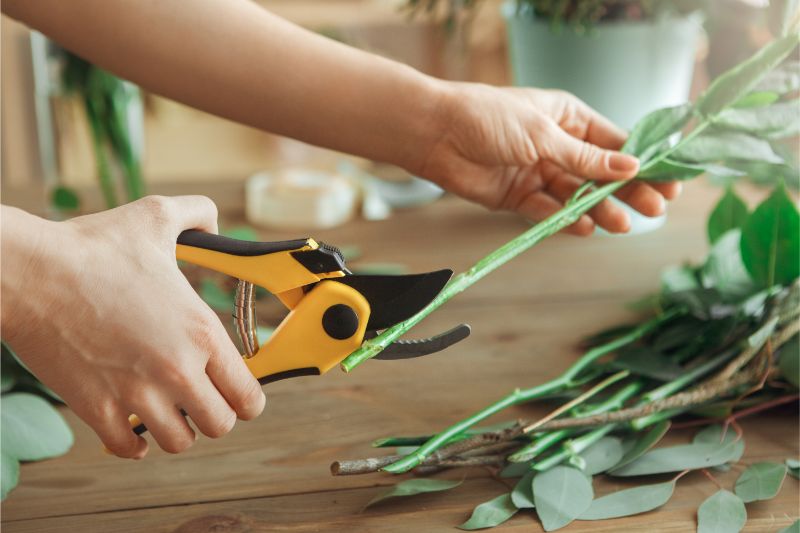 PREPARING YOUR FLOWERS
With your chosen flowers on hand, prepare to put them in room temperature water with added floral preservative to keep them plump and healthy. Out of stock? Don't sweat! You can just mix a tablespoon of sugar, white vinegar and a quart of water and add it to the mix.
Using flower shears, make a fresh cut and trim about an inch off the bottom part of the stems. Cut at 45-degree angle as this will prolong their freshness. Let them be for about a day or two.
Time to arrange? Sit at eye-level for a better view, and you can wear garden gloves to prevent thorns from pricking onto your skin. Make another 45-degree angle cut on the stems before you arrange your flowers, and trim any scattered leaves to keep the look sharp.
Do you arrange vertically or horizontally? It depends on where you intend to place your arrangement. If horizontal, use a shallow vase. If vertical, make sure the flowers are higher than your container.
Place the large flowers at the center portion, while the smaller ones on the perlimiter. You can cut the stems gradually shorter as you work away from the center. Fill in the space with extra stems, greens, leaves or any that suits your fancy. Make sure there are no empty holes in the arrangement. For taller styles, you can use a rubber band to hold the stems together.
CARING FOR YOUR FLOWERS
Keep your arrangements away from sunlight and other sources of heat, or even breezy areas. If need be, you can recut the stems and change the water often. Don't forget to replenish your floral preservative mix.