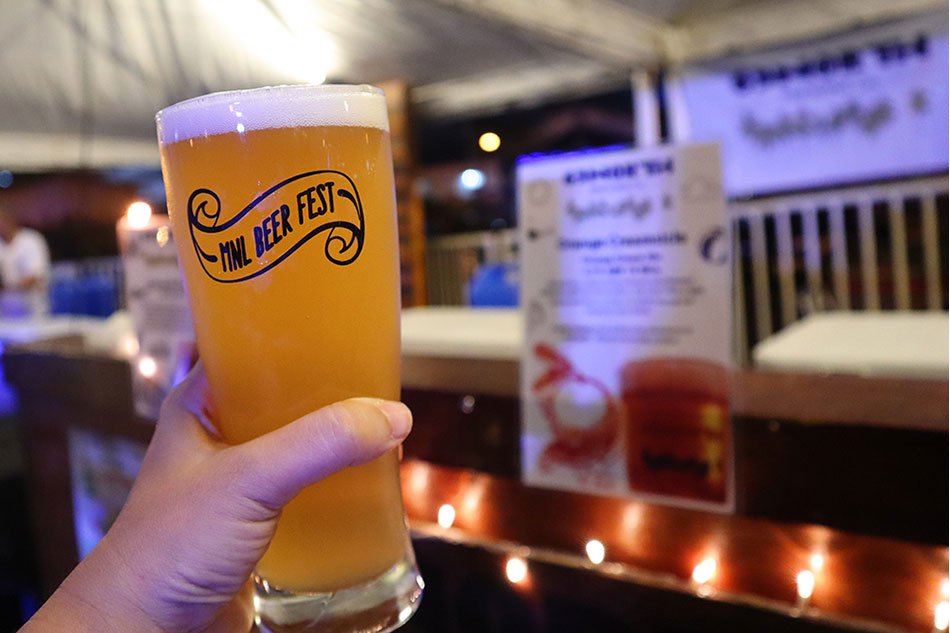 MANILA — The MNL Beer Festival, the Philippines' largest gathering of breweries and microbreweries, was held over the weekend at Greenfield District in Mandaluyong.
An offshoot of the MNL Craft Beer Festival, the three-day event featured over 250 local and imported beer brands, both artisanal craft and commercial beers from different parts of the country and abroad.
Keeping in line with Greenfield's mission to go zero-waste, participating brewers ditched the plastic and paper cups handed out during past beer festivals.
Organizers provided a limited edition souvenir glass to registered participants, which they could use to sample the different brews.
Guests were also encouraged to bring their own drinking glasses. Bottled and canned beers were available for take-out.
"Greenfield District has always been open to diverse lifestyle concepts that promote culture, the arts, and unique culinary experiences, with the goal of building togetherness. This year's MNL Beer Festival is even more special, because it's a celebration of a larger variety of brews on a common stage. Whether home-grown or commercially-made, enthusiasts can try and discover something new," said Atty. Duane A.X. Santos, Greenfield executive vice president and general manager.
The grandest convergence of breweries and beer concepts showcased at least 40 local beer brands from all over the Philippines, including BrewLab 2021, Ibalon Craft Brew, Flat Foot Brewing Co., Boondocks Brewery, Bruddah Brewing Inc., Turning Wheels, Crazy Carabao, Cerveza Sagada, 63 North Brewing Company and Elias Wicked Ales and Spirits.
International beer brands included Lindemans Brewery, Lefebvre Brewery, C Brewery, Dubuisson, Holgate Brewhouse, Moosehead, Lion, Estrella Galicia, Velkopopovický Kozel, Pilsner Urquell, and Corona Extra.
The MNL Beer Fest coincided with Greenfield District's regular weekend events that focuses on the importance of work-life balance. Weekend markets highlight the latest foodie finds alongside performances from various jazz artists. The Sunset Fair every Sunday draws in large groups of families and pet lovers as a great cap for the week.