Social media matters to millennials these days, and the right ingredients have to come together for the perfect social media post—a unique and interesting ambiance, an out-of-the-ordinary experience or activity, and a hip and cool address where all these happen.
Greenfield District in Mandaluyong City is fast becoming a byword among young adults as a place for new discoveries and novel pastimes that are truly social media worthy. The city center's innovative masterplan makes it accessible to visit any day of the week, and any time of day. For a lucky few, their families even call this township home.
Here are just some of the activities that millennials are raving about in Greenfield District: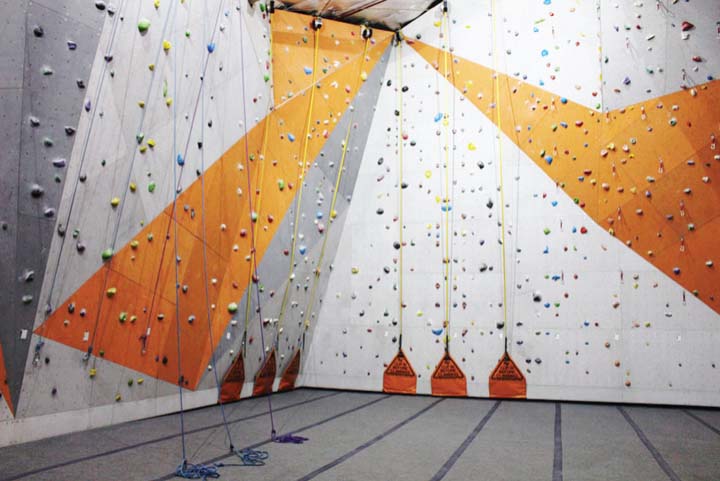 Scaling heights
Indoor rock climbing is enjoying a resurgence with new facilities like Climb Central, the biggest one of its kind in the metro. Originating from Singapore, it is the newest indoor, state-of-the-art rock climbing facility in Metro Manila. It is fully airconditioned with over 750 sqm of wall space—more than enough to cover even for the most aggressive enthusiasts.
Open until 10 p.m., it is the perfect alternative fitness regimen for millennials and yuppies with crazy schedules.
 Jumping around
Trampoline jumping is a less serious but equally rewarding fitness activity that is all the rage among young ones today. Trampoline Park in Greenfield District is the first theme park of its kind in the country, with more than 70 trampolines stretched from wall to wall.
Patrons keep coming back to the fun Foam Pool and Gravity Dodgeball, which relives childhood memories of fun and freedom of movement. Those looking for a more strenuous workout can opt for the Aerodance Workout and other group classes and activities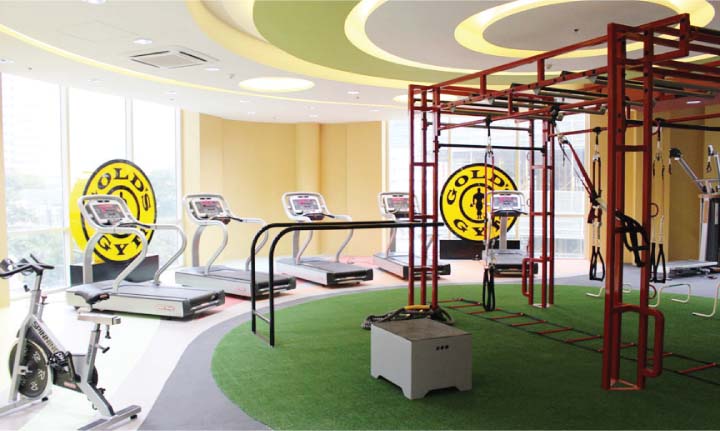 Flexing muscles in style
Gold's Gym has found a home for its first premier membership club in the whole world in Greenfield District. This distinction makes Gold's Gym Premier a mecca for any gym rat.
The interiors are different from the trademark industrial look of the usual Gold's Gym clubs. Drop ceilings, laminated columns and taraflex flooring elevate the usual workout to that of an exclusive fitness club that one would usually find in hotels or leisure establishments.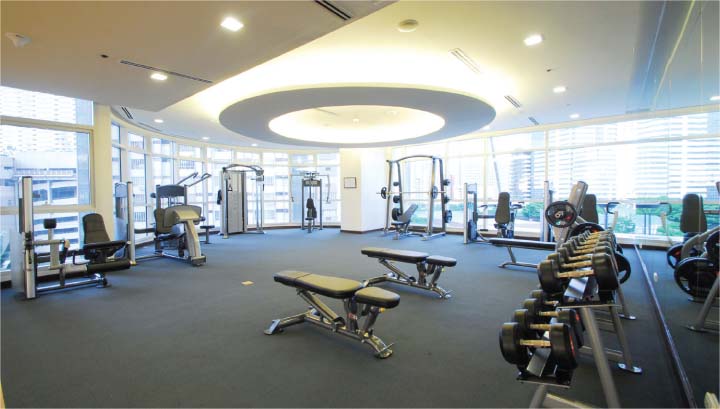 Sweating it out
Greenfield District is also home to the first Gold's Gym Athletics, a boot camp-type sports hub that is the only one of its kind in the country. The industrial warehouse setting boasts of a full-size basketball and indoor futsal courts, taking group fitness activities to a whole different level. Selfies will definitely show a different kind of action in this modern-day gym.
Food tripping
Greenfield has taken the banchetto craze to a whole different level with its very own Weekend Market, which has developed a rightful reputation among foodies for its offerings that cannot be found anywhere else in the city.
With additional retails stalls that showcase everything from vintage fashion to artworks, plus live band performances, kids have all reasons to stay after eating and make the market their perfect weekend hangout place well into midnight.
On Friday nights, a regular lifestyle event at Greenfield District called Kaleidoscope gives young urban professionals a welcome break from office work with its cuisine, drinks and music scene.
Dog walking
Just as Greenfield's central park is busy on weekends with its night market, the vibe is calm and peaceful on weekday mornings—making it a perfect place to bring out beloved pets for a walk.
This is one of the few places in Metro Manila where four-legged friends are much welcome. The wide, open spaces and greenery let dogs and cats roam and run free for their own breath of fresh air.
SOURCE: newsbits.mb.com.ph