Clean lines, organic textures and minimal shapes are the way to go!
With its focus on simplicity, minimalism, elegance and functionality, its no wonder the Scandinavian interior design swept the world by storm. It's been tagged as a "favorite" and "most promising" by top design magazines and online blogs, with its appreciation for craftsmanship and understated elegance.
This design movement that rose in the 1950s features simple yet striking aesthetics. The best part? There are a lot of furniture pieces feauturing this design concept that are affordable. You can now achieve that stylish, ultra-chic yet relaxed interiors in an economical way. What's even better, Scandinavian design aims to improve daily life through multi-functionality, ease of movement and more.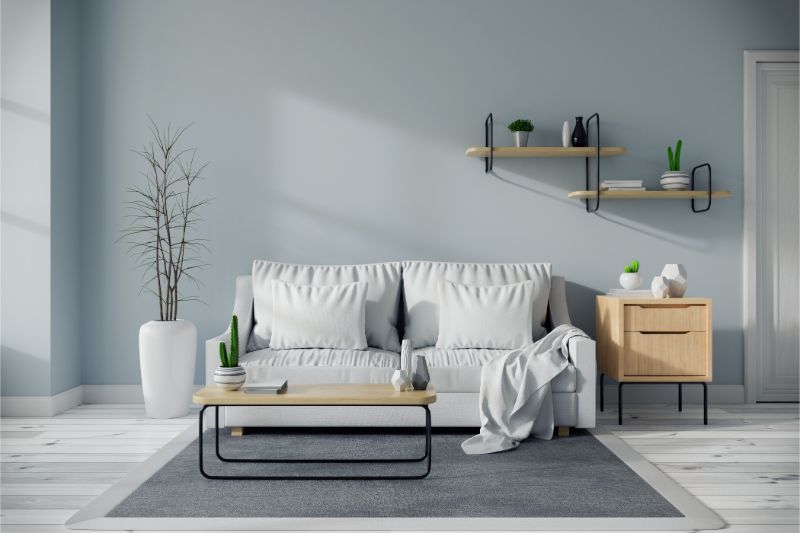 Here's a quick guide on how to achieve this home design that everyone's been raving about:
JUXTAPOSE
Scandinavian design has been said to be rustic yet refined, combines curves and lines, may be smooth but also rough, can be shiny or worn, light or dark, or old and new at the same time. The most important thing to note is balance and authenticity.
CHOOSE YOUR COLOR
There are selected colors associated with the Scandinavian design palette – whites, grays, blacks and browns top the list, and these colors often create a clean look. They don't, however, mix lots of colors. It is usually the color white plus one accent color. Stick to your base colors and you'll never go wrong. White palettes and minimalism is key when aiming for the clean modernity of a Scandinavian home.
LIGHTING IS KEY
Winter is Scandinavia means scarce daylight – as little as seven hours per day. And so lighting has become an important tool to complete the look of Scandinavian interior design, with modern and industrial types as the most often used style. They also make use with a lot of lamps to usher in some brightness into a room, given the lack of daylight. Plain, monochrome ones give a stamp of "stylish yet functional" feature to any room.
DECORATE THOSE WALLS
While the Scandinavian look celebrates simplicity, any home that highlights this design must look into artworks in black or white or any monochrome finish to give it a nice touch and oozes with sophistication and elegance.
GO RUSTIC
This particular design comes in many interesting forms, including rustic pieces with occasional touches of color. This provides a restful and contemporary look that is charming at best.
LESS IS MORE
As always, simplicity is the most noticeable thing about a Scandinavian interior. Adding artworks and rustic pieces may be great, but don't over do it! Make sure all spaces are well used and limit the unnecessary clutter. Make your pieces be multi-functional with lots of storage to keep the spaces looking clean and relaxed.